I know you've missed awkward & awesome thursday's around here. . i'm totally going to do my best to bring them back in a BIG way. Here it goes. . .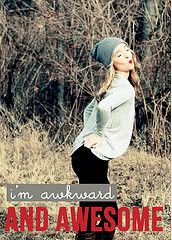 Awkward:
– swollen ankles and feet from a c-section. no lie. it was the grossest, most awkward thing EVER. thank goodness its back to normal, i can walk, and have kissed my giant cankles goodbye.
-i swear our pediatrician thinks i'm not feeding our child. but slow and steady wins the weight gain race.
– taking the stroller AND the dog for walks. alone. tucker and i are still trying to work out all the kinks.
– coming home from a walk last night to find the house leaking, and then frantically calling mike. . . who's advice was to "head to higher ground". pretty sure he pictured me holding the babe above my head wading through chest high water, and not just a clogged pipe that it took the plumber 30minutes to fix. i wonder how much longer i can blame "pregnancy hormones" for being emotional? i vote at least another year.
– being weighed at the doctor TWO weeks after giving birth. It's just not fair. Although losing 25lbs in 2 weeks might count as an "awesome", if only i didn't still have a LONG way to go. i blame jellybeans and cupcakes.
Awesome:
– lexi saves her "open air accidents" for her daddy. it's their "thing".
– awake babies and tummy time. my favorite times of the day are when lexi is wide awake and working out those neck muscles. we're getting quite strong.
– baby snuggles. sometimes a girl just needs her mom and a snuggle sesh.  i'm more than happy to oblige.
– hearing that i might get to start working out again in 4 weeks. my countdown to get back to HIP has officially begun. Let's hope they go easy on me the first few weeks. Pretty sure i couldn't plank for 1 minute to SAVE MY LIFE right now.
– welcoming red-bull back into my life. finally re-united with my long lost friend.
– all the visitors we've had. i swear our friends and family are the greatest thing since iced cupcakes. They're keeping us sane, entertained, and our freezer well-stocked.