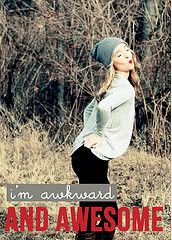 Its thursday (thank goodness), and this week has been filled with awesomeness and awkwardness. . .
awkward:
– my first trip to the gym yesterday. first off i have ONE work out shirt that fits. ONE. so i put it on and hit the gym, when i got there i realized it had been so long since i was there they changed the whole thing on me. And the machine i thought was the elliptical, was far from it. it was a moon bounce-kick my butt-felt like i was running up stairs machine. perhaps if i keep it up i'll have TWO workout shirts that fit? so much for taking it super slow my first day back. . .
– our house has been taken over by baby. how we've accumulated so much baby "stuff" in our family room is beyond me. yet somehow ive convinced myself that we need it all.
– i'm officially giving up candy. which is a huge feat for me. so if i appear to be cranky its because i didnt get to eat chocolate for breakfast.
awesome:
– getting to go back to the gym.
– hunger games. finally. this weekend. i'll be the kid sporting the katniss braid.
– big one month old girls who sleep in their own crib and get big girl baths.
– baby easter dresses. pinky, frilly messes with bows that dont fit properly-pretty sure that's what easter is all about.
– our CD of newborn pictures.  they're going to take over our house in a big way.